Assisted Living
Receiving a helping hand with every day activities, so you can live as independent as possible.
Personalized Senior Living
Receive access to trained caregivers 24 hours a day.
Caregivers, also known in assisted living as resident assistants or RAs, are available when needed to help you with personal cares, medication management and administration, nutritious meals, social activities, housekeeping, laundry, and more. General nursing and out-patient therapy services are available on-site too. Our close association with Dove Healthcare's nursing homes assures complex skilled nursing and rehabilitation services are easily accessible if you require a short-term, in-patient stay after hospitalization or illness.
Assisted living features include:
Private rooms or apartments
24-hour care provided by trained caregivers, also known as resident assistants
A registered nurse provides on-site visits weekly; 24/7 on-call coverage.
Call system for access to resident assistants 24/7
Nutritious meals and snacks
A variety of social activities
Housekeeping, laundry, and maintenance services
Access to Dove Healthcare therapists for on-site physical, occupational, and speech therapy
On-site hair salon
A personalized plan of care which may include the following (and more depending on the assisted living location you choose):
Administering and managing your medications
Communicating with your physician and pharmacy to ensure accurate coordination and delivery of care
Monitoring of weight and vital signs
Assisting you with activities of daily living (i.e. dressing, bathing and grooming)
Coordinating your medical appointments and transportation
Each assisted living residence features unique services and amenities, so to learn more, be sure to visit the location page of the assisted living residence you are considering for your next home.
Need a Break?
Relieve a family caregiver from their responsibilities by receiving temporary care from our compassionate team of professionals.Even with current daytime support in the form of home assistance or adult day programs, many families still have overnight responsibilities for their loved one that prevents them from ever really getting a break. Respite care allows family caregivers a well-deserved rest, vacation, and time to take care of themselves. Gain peace of mind, knowing your loved one is receiving excellent care in a warm, respectful environment. Contact us to learn more.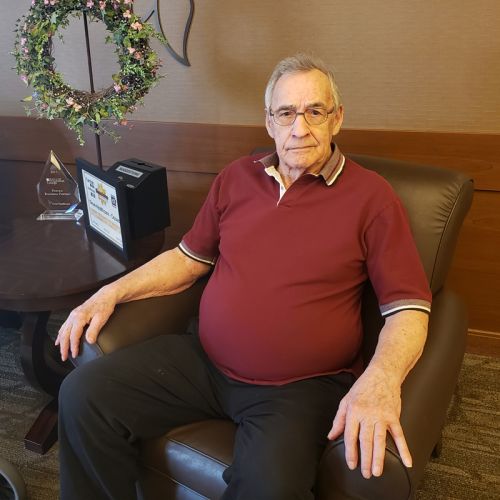 I live in the assisted living apartments. This is a large home with a great group of employees. Caregivers make my bed, do my laundry, and clean my apartment! They also make sure that I eat, and take care of my medical needs. They do all of this without a honey-do list. Am I lucky or what?! Thank you Dove Healthcare - Osseo for being you and for all the hard work that you do.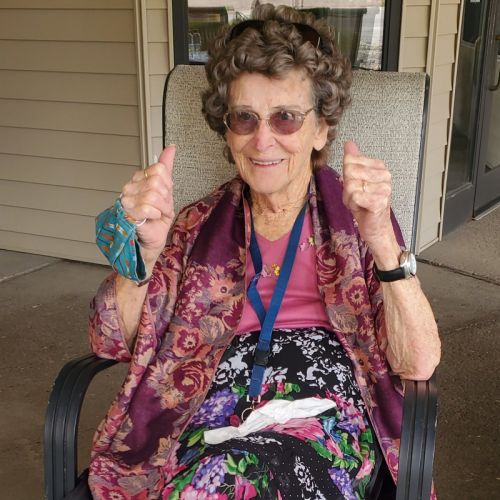 I would highly recommend Dove Healthcare - Barron as a retirement community. All tenants are in the same boat as you. The help is very friendly, cheerful, and willing to help in any way if you need it - like cleaning, laundry, medications. Plus, very affordable grocery delivery and taxi service in Barron and to Rice Lake. Living here certainly gives your children complete peace of mind.
Start the Admission Process
Rely on our team of experienced professionals to assist you throughout the assessment and admission process. Our inquires and referrals for admission come from various sources, including hospitals, clinics, and other nursing homes or assisted living facilities, but you can also contact us directly. Our admissions coordinator will work with the care team and your physician to complete a thorough assessment prior to admission to verify we can meet your needs.