Memory Care
Gain peace of mind when you choose our memory care assisted living residence.
Exceptional Memory Care Services
At Dove Healthcare - Rutledge Home in Chippewa Falls, we are committed to accommodating the unique and ever changing needs of your loved one living with Alzheimer's disease or other form of dementia.
Self-fulfillment is encouraged through meaningful activities, and our compassionate caregivers receive ongoing training and education about dementia. There are opportunities to participate in meaningful and rewarding activities, including music, games, crafts, holiday festivities, bus rides, picnics at Irvine Park, gardening, barbecues and visiting on the patio, and going for walks.
A memory care plan is tailored to meet your loved one's specific needs, and it is continually updated through on-going communication with you. The care plan informs caregivers about strengths, weaknesses, preferences, routines, and personal history so they can provide the most personalized care possible.
Understanding the risk of unsafe wandering, our memory care is distinctly located on second floor with alarmed exterior doors. Each resident's doorway entrance to their room features a memory box to display personal and familiar mementos. The memory box assists in identifying personal space and serves as a proud reflection of heritage and life experience.
Learn more about Dove Healthcare- Rutledge Home.
Need a Break?
Relieve a family caregiver from their responsibilities by receiving temporary care from our compassionate team of professionals. Even with current daytime support in the form of home assistance or adult day programs, many families still have overnight responsibilities for their loved one that prevents them from ever really getting a break. Respite care allows family caregivers a well-deserved rest, vacation, and time to take care of themselves. Gain peace of mind, knowing your loved one is receiving excellent care in a warm, respectful environment. Contact us to learn more.
Start the Admission Process
I will assist you throughout the assessment and admission process. Our inquires and referrals for admission come from various sources, including hospitals, clinics, and other nursing homes or assisted living facilities, but you can also contact me directly. I will work with our nurse and your physician to complete a thorough assessment prior to admission to verify we can meet your needs.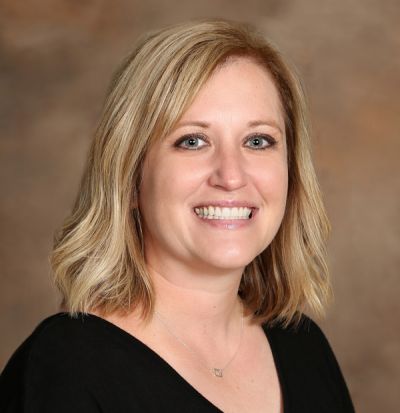 Dove Healthcare - Rutledge Home
Kena Luzinski
Director, 2020
715-723-3093 ext 144
Email Kena